Malling & Co Eiendomskapital AS har bistått Madison International som rådgiver i forbindelse med transaksjonen med Søylen Eiendom hvor Madison kjøper 30 % av Søylen Egertorget Holding AS. Den totale verdien av porteføljen er ca. 3 Milliarder NOK og består av totalt 9 eiendommer inkl. Eger + Steen & Strøm Magasin.
I forbindelse med transaksjonen inngår Madison International Realty LLC (Madison) & Malling & Co Eiendomskapital AS(Mco EK) også en "Strategic Advisory Agreement" hvor Mco Ek skal jobbe med verdiutvikling og strategisk rådgivning for Madisons portefølje av eiendommer i Søylen Egertorget Holding AS. Avtalen går over minimum 2 år. Se herunder artikkel i Property EU.
Madison gains foothold on Oslo high street
Strong macro-economic fundamentals and latent purchasing power are behind US investor Madison's acquisition of part of a prime retail portfolio in Oslo.
US investor Madison International Realty has teamed up with Norway's Søylen Eiendom to create a new joint company which will own nine properties in Oslo's premier shopping district. The properties, valued at NOK 3 bn (€370 mln), are all on or around Karl Johan, the main street in the Norwegian capital.

'This transaction was offered to us through relationships established early in the year, soon after we finished our first investment in Norway involving the Statoil Building in Oslo,' Derek Jacobson, managing director for European investment at Madison International Realty, told PropertyEU.

Under the terms of the off-market transaction, New York-based Madison will acquire 30% of the equity in the new company for NOK 310 mln (€38 mln), with Søylen holding the remaining 70%. This brings the total amount of equity held by the new company to NOK 1 bn.

Søylen Eiendom and related companies previously had 100% of the assets, which boast an occupancy rate of 97%. They had been looking to sell down their ownership to raise funds to repay a loan related to their purchase of the Steen & Strøm department store in Central Oslo. Søylen and its investment partner Schage Eiendom bought the 92,000 m2 store in July 2011 for over NOK 1 bn.

Søylen's 50% share of the Steen & Strøm shopping centre - which is currently undergoing renovation - is also part of the portfolio being transferred to the new joint venture, along with the Eger Karl Johan mall and Posthallen, a well-known place for food and wine aficionados.

'It was very important for Søylen Eiendom not only to transact, but also to find a partner with the right temperament and style. They were looking for an investment partner which would allow them to maintain control and management of the assets,' commented Jacobson of Madison. Søylen Eiendom was assisted in the transaction by Arctic Securities. Madison was advised by Malling & Co. in assessing the market.

Madison is a private equity firm founded in 1996 which specialises in the ownership of interests or fractions of buildings with a core investment profile in major cities. The company manages €1.3 bn of capital and has European offices in Frankfurt and London. The company entered the spotlight in Europe two years ago when it acquired the 56.9% stake held by Morgan Stanley's P2 Value fund in the Trianon Office Tower in Frankfurt. The sale was part of the liquidation of the P2 Value fund.

NORWEGIAN EXPANSION
The Oslo transaction represents Madison's second investment in the Norwegian property market following the purchase in late 2012 of a 35% holding in Statoil's newly built regional office at Fornebu outside Oslo for NOK 392 mln. The deal was understood to reflect a net initial yield of 6%.The asset was sold by IT Fornebu (ITF), a Norwegian public limited company which previously owned the entire building.

'Madison is an ideal partner for owners and developers seeking to monetise equity embedded in their assets looking for a reliable equity partner,' Madison's Jacobson said. 'As real estate fundamentals in core markets continue to improve, owners and especially developers are seeking creative ways to extract capital from their existing portfolios in order to pursue other opportunities.'

Commenting on the group's current investment strategy in Europe, Jacobson said that the company will continue to focus on quality assets in core cities while concentrating on markets such as Norway, Austria or Switzerland, which are not on the day-to-day radar of most investors. Jacobson: 'We try to remain focused on core markets but at the same time we are targeting cities which are less mainstream for foreign investors. We look at markets where the economy is strong and which have historically been dominated by domestic investors.'

LUXURY RETAIL MARKET
Since the successful opening in 2009 of Eger, Norway's largest high-end fashion house, Søylen has gone to great lengths to raise the profile of its retail assets and particularly increase the luxury brand component. This strategy reflects a belief that there is a disparity between the purchasing power of Norwegians and the number of shops in the country which fall into the luxury segment, Madison's Jacobson said. He reckons that while Olso has roughly the same number of inhabitants as cities such as Frankfurt, Zurich or Boston it only has four internationally recognised luxury brands (Louis Vuitton, Mulberry, Hermes and Gucci), compared to about 25-35 in those cities.

'The macroeconomic outlook in Norway is unmatched in Europe. As such, we expect that as Oslo becomes more wealthy and attracts more tourists there will be more space to grow in the luxury segment. Consumers' perspectives are changing in the city, with a new generation of Norwegians looking to participate in luxury goods,' he noted. According to Colliers International's Q3 report on the most sought-after retail locations, the Norwegian capital was Europe's most improved destination with prime rents increasing by 33% in the last 12 months, and 11% in the past six months alone. They currently stand at €205/m2/month, according to the broker.

By Virna Asara Rome Correspondent.
Kategori: Nyheter og presseklipp
SKREVET AV
---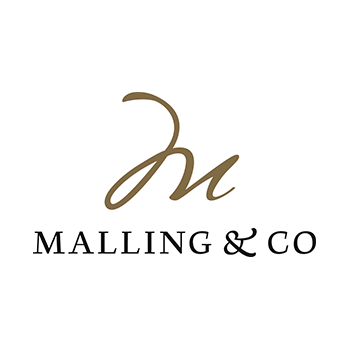 Hva skiller oss fra andre eiendomsrådgivere? Svaret ligger i navnet; vi er et komplett eiendomshus som kan bistå våre kunder gjennom hele livssyklusen til en næringseiendom.