The Nordics and the Netherlands offer the best opportunities for investment in the surging data centres market, according to Savills new Data Centre Investment Index, but the need to have smaller scale domestic facilities to comply with data and privacy laws is set to lead to an uptick in activity across all of Europe.
€450 million was invested in European datacentres in 2017, with the UK accounting for 41% of all deals between 2007 and 2017, says Savills, but investment activity is beginning to pick up across continental Europe as investors become more familiar with the sector.
According to Savills, owing to the growing popularity of cloud-based infrastructures, the need for cost-effective hyper-scale data centres of 50,000+ sq m in Europe has grown exponentially over the past five years, with Cisco predicting that hyper-scale data centre traffic will quintuple over the next five. Savills has therefore identified the best locations in Europe in which to invest, benchmarking 20 countries against 12 indicators crucial to the development of datacentres*. The Nordic nations take four of the top five slots, given their strengths in offering low energy costs, cool weather and access to water, with the Netherlands rounding out the top five.

Marcus Lemli, head of European investment, Savills, comments: "With data centre occupiers taking leases of 10 years or more, and an increasing number looking towards sale and leaseback options, the sector offers investors an appealing proposition. Data Centres are increasingly an investment product category accepted by institutional investors such as AXA and CBRE Global Investors, and the weight of money has pushed yields down significantly over the last couple of years to 5-7%. We expect these yields to move in further in the coming months and years."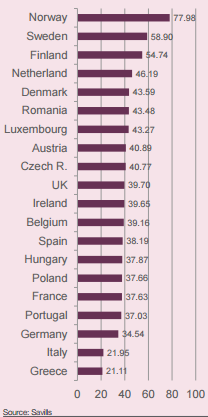 Datacentre investment REITs are the most active buyers in the sector, notably US Equinix REIT, the Asian Keppel DC REIT and the US Digital Realty, says Savills, but as the market grows it is slowly opening to non-specialist investors (investment managers and general REITs). Lydia Brissy, European research director, says: "New datacentres are increasingly concentrating in suburban or rural areas in countries that offer the best opportunities in terms of natural environment, security, energy and connectivity, with the Nordics being the location of choice for hyper-scale facilities. But there's still a need for small and medium-sized centres, nationally based, to mitigate any potential latency and also to avoid legal issues relating to data sovereignty. This means that countries such as the UK, Germany France and the Netherlands will continue to witness an increasing demand for data storage and corresponding investor activity."

*The Savills Data Centre Investment Index benchmarks 20 countries against 12 indicators crucial to the development of datacentres: average annual temperature; the average temperature during the peak month of the year; the availability of fresh water per capita; the average annual loss liaised to natural disasters; political instability; cybersecurity; the electricity production per capita; electricity price; the availability of green energy per capita; the internet average speed and the FTTH/B (fibre to home / fibre to building) penetration rate. The various indicators have been graded and ranked across the 20 countries.
For further information, please contact:
Marcus Lemli, Savills European investment Tel: +49 69 273 000 11
Lydia Brissy, Savills research Tel: +33 624 623 644
Natalie Moorse, Savills press office Tel: +44 (0) 20 7075 2827
Kategori: Internationale markedsrapporter, Analyse
SKREVET AV
---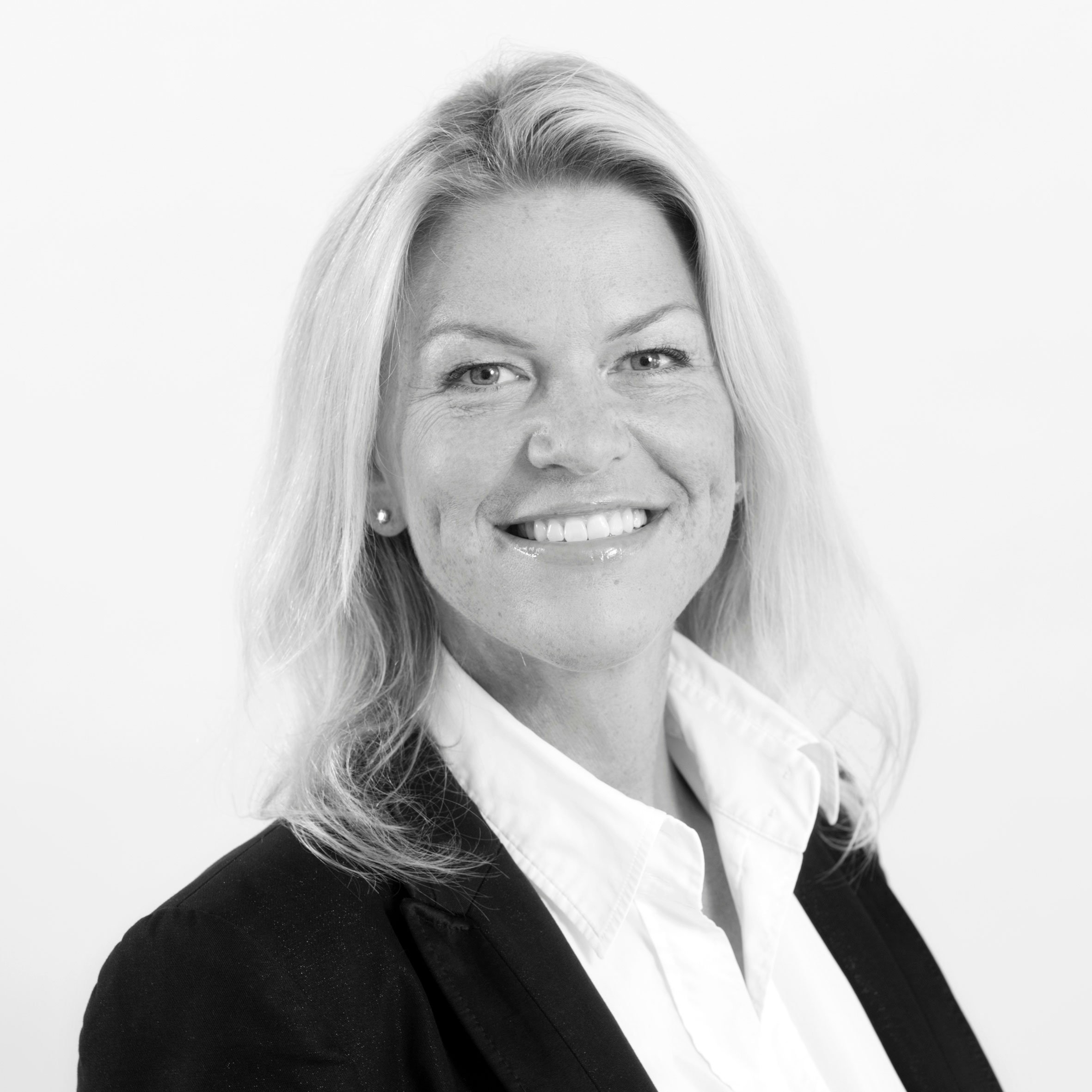 Marianne har jobbet som markedssjef i Malling & Co siden 2010. Hun er glødende opptatt av merkevarebygging basert på samspillet mellom markedsføring, CRM og ny teknologi. Marianne har over 15 års erfaring med markedsføring av næringseiendom men er utdannet profesjonell dykker og er verdens første kvinnelige metningsdykker. Når hun ikke tenker på markedsføring, er hun engasjert i byutvikling, ny teknologi og kultur.